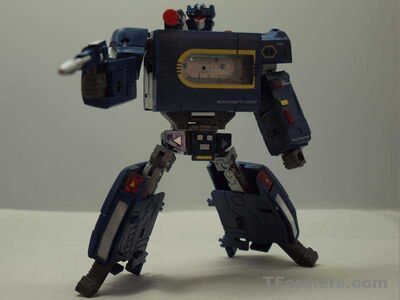 Originally, Sonicron was a concept skectch by Guido Guidi, back in the day when he was still called soundwave. He's now a toy by BTS, and goes by Sonicron.
Sonicron Transforms into a modern mini casette recorder, and can hold the original g1 casettes in both modes. He also incudes amunition to attach to his upper body, and a second head.
A Review of Sonicron at Tformers.com. Kudos to Blitzwing.